Fun Park Digiloo
Best Playground
in Warsaw
Fun Park Digiloo is a one-of-a-kind magical playroom for children. We provide full madness and unforgettable fun! Our main goal is to provide, for both children and their caregivers, only magical moments. With us, there is no room for boredom. We will make every customer, even the most demanding, want to quickly return to our Amusement Park.
How do we know that Fun Park Digiloo is the best playroom in Warsaw?
Elena Lisyonok
31 Marzec 2023
Good place for active children!
Konrad Kunecki
28 Marzec 2023
Bardzo fajne miejsce w przystępnej cenie. Dzieci będą zachwycone.
Bardzo fajne miejsce za rozsądne pieniadze. Dziecko zadowolone jak i rodzice
Kinga Zarzecka
25 Marzec 2023
Super salka dla dzieciakow
Tomi Jończyk
20 Marzec 2023
Polecam. Bardzo dobre miejsce dla starszych dzieci 8+ . Dobrze zarażowane i zagospodarowane miejsce. Dużo atrakcji
Всё достаточно хорошо 👌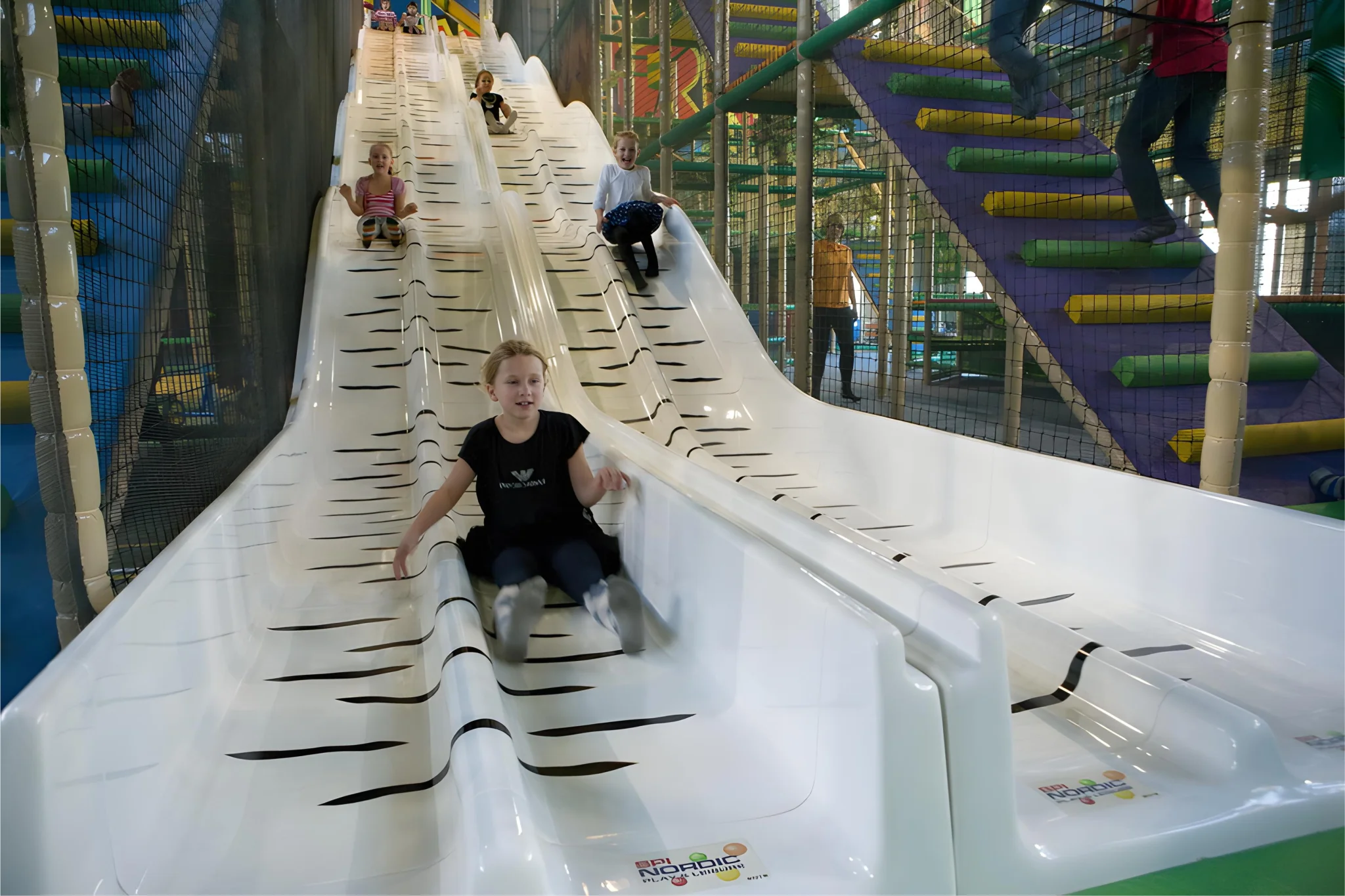 FunPark Digiloo is one of the largest children's playrooms in Warsaw
Digillo Fun Park in Warsaw is a children's paradise that boasts an extensive two-level play structure. The 1,800-square-meter area features unique attractions for children of all ages.
Our state-of-the-art playroom is comfortable in every way, thanks to our state-of-the-art ventilation system that refreshes the air four times within an hour. In the restaurant, on the other hand, customers have air conditioning to ensure optimal comfort during meals. For those who bring their toddlers – don't worry! We have eight toilets and a changing table designed specifically for your convenience. And finally, there are sixty parking spaces designated exclusively for you – so go today!
Have your birthday party at digiloo playroom
Are you ready to celebrate the best day of your life? Plan a birthday party at Digiloo and make it an event not to be forgotten! Enjoy two and a half hours in our Fun Park with all the snacks and drinks you need. Bring your own cake or choose one from us – either way is our responsibility. Have fun enjoying endless activities until closing time…. all under the guidance of our talented animators. Make memories that will last forever – let Digiloo take control of an unforgettable celebration!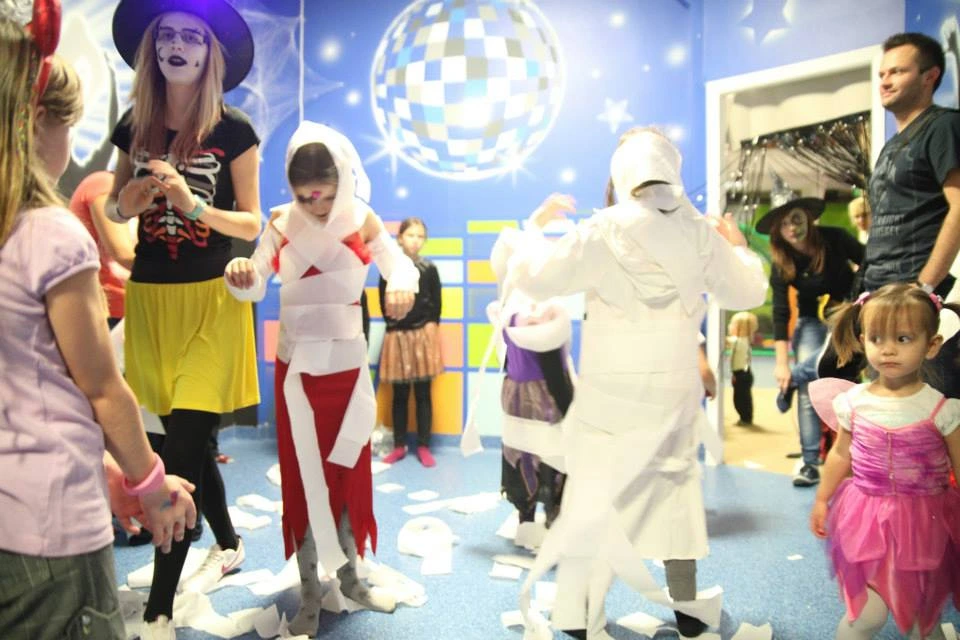 Parents are also taken care of!
Welcome to the digiloo playroom, where not only children can play, but also parents can relax! Head to our cafe on the second floor and you can take part in all this energetic excitement while enjoying delicious coffee and great pastries. Come to Digiloo for a one-of-a-kind experience that is sure to bring joy to "both parties" – Your children and you!
We also prepare special receptions
Let us handle the organization of your event and make it unforgettable! Our team takes pride in serving tasty, fresh dishes that are both nutritious and visually stunning – no matter what age you are. Whether your party is for toddlers or adults, our menu has something to please everyone!
Everything you need to organize an unforgettable birthday!
Enjoy custom cakes designed especially for your child! Our selection of flavors – from chocolate to oreo, from cream to caramel – is sure to satisfy any palate. In addition, we offer special vegan and lactose-free options so that everyone can enjoy these delicious treats. Don't wait: call now to discuss the details of your order today!
Activities for groups - schools and kindergartens.
Children can have a great time in our playroom, taking part in an exciting laser paintball battle and learning new things with skilled entertainers. They will also be able to tackle an exciting rope park during the summer months! Contact us for amazing offers tailored specifically for organized groups.
Ask for a quote for groups
Summer and winter half-day camps
Our summer and winter semi-college is a truly unique blend of recreational, sports and developmental experiences. Let your child experience an unforgettable adventure - Fun Park Digiloo invites children aged 6+ to a unique half-day camp.
Explore the details
Laser Paintball
Laser paintball is an exciting way to bring teams together in an active and strategic competition. With careful supervision by technical staff, each player's skills are put to the test while ensuring the safety of all participants – especially children! There are two exciting variants: team battles, in which collective success determines the winner, or each-against-each-other skirmishes, in which individual players compete for bragging rights!
Laser paintball
Rope Park
Children can embark on an exciting adventure in our rope park, where they will have to overcome 11 obstacles of varying difficulty! Our certified instructors make sure that everyone is safe while having fun. In addition, after struggling in the rope park, you will receive an additional bonus – 20% discount on the entrance fee for one hour in our playroom! What's not to love?
Rope park
Climbing Wall
Since the day we opened our doors, the Mountain Climbing Arena has hosted everyone from beginner climbers to professional national champions. With four years of development, Warsaw boasts a versatile facility, providing an enjoyable experience for all styles and levels of climbing!
Climbing wall